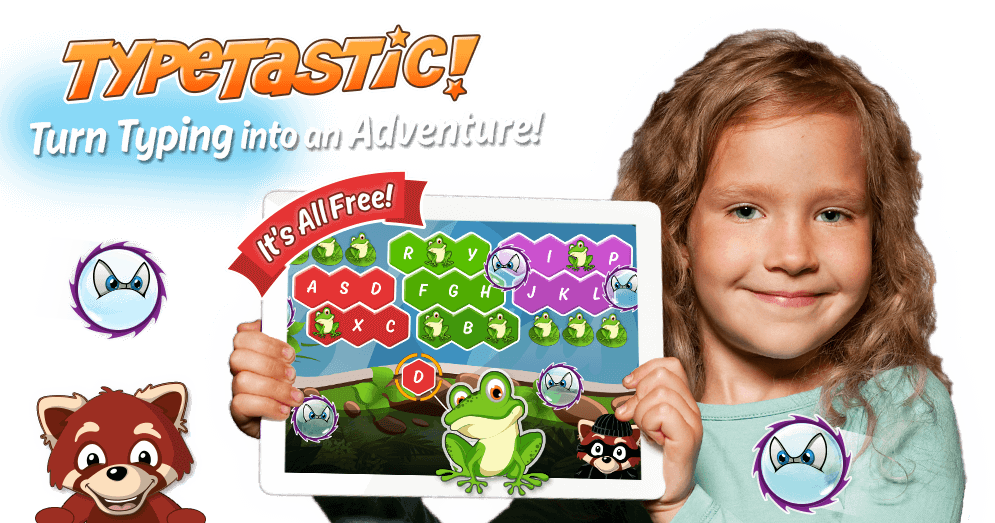 Let's Kickstart Typing in Your Classroom
Are you ready to set your students into a thrilling typing adventure? Look no further, since TypeTastic will get their typing going with a series of fun and engaging games. Based on our unique pedagogical approach, these games have been created in real classrooms together with teachers.
You'll be as amazed as we are; just after a couple of hours practice, children find the right keys much quicker and are well on their way to effortless typing. The best part is that they really enjoy it, and look forward practicing more. So why wait – come and join us on this amazing typing adventure!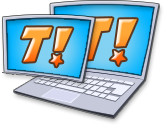 Grab your computer or tablet and go to TypeTastic.com


Let the kids enjoy playing for a few hours


See how their typing improves rapidly
Benefit from these unique features...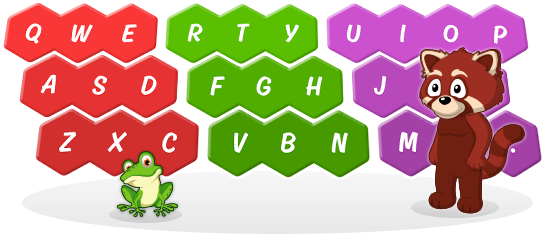 See the Keyboard in a New Way
For the kids, the keyboard may seem like a bunch of characters in a random order. Fortunately, they can now see the keyboard in a whole new way! We turned it into a tempting game board and split it into nine color-coded parts. This way it is easy to take on the keyboard and memorize the keys!

Learn Faster by Playing
Creating a winning learning game is not easy. It needs a solid pedagogical approach to develop the kids' skills. At the same time, the game has to captivate different kinds of learners. But when you get those both right, magical things happen. The kids are truly motivated, and their skills will develop quickly. Everyone will be a winner!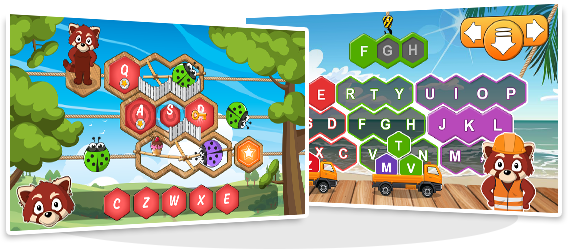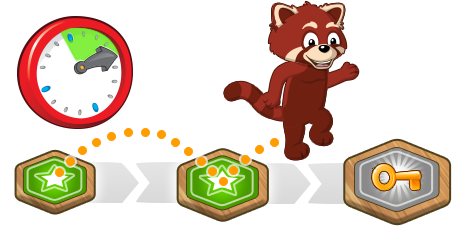 A Few Hours Does Wonders
TypeTastic is a real kickstart into typing, and you'll notice the difference already after a few hours. Students move on from hunt-and-peck to quickly find correct letters. Typing words and sentences is no more a stretch, and they are on their way into fluent typing. However, the most rewarding prize is their great motivation and the smiles on their faces!

All Fingers Aboard
Practicing keyboarding using all the fingers can be challenging. However, with our unique Keyboarding Kickstart exercises it's now easier than ever to get all the fingers going. Our secret potion is to focus first on the right finger movements using engaging games. From there, it's easy to move on to practice full-scale keyboarding with our Typing Quest course.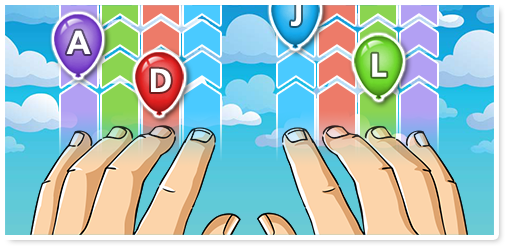 "It's different than anything I've ever come across before! Learning the keyboard is very enjoyable in a new way."
Stephanie W., K-3 Teacher, Indiana

"I like the progression from the mouse drag and drop to the keyboard. Great for our youngest learners!"
FHE Library @FlintHillLMC on Twitter

"I love the colorful graphics. The directions are easy to understand and the sound effects are cute!"
Barbara B., K-3 Teacher, California
From Our Blog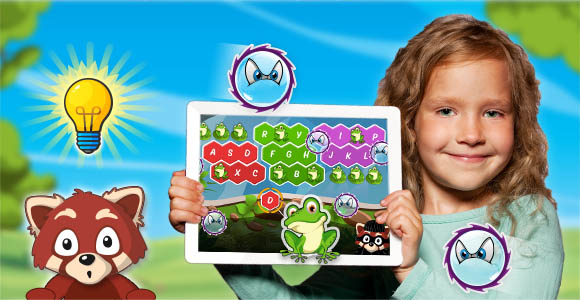 Triple your typing speed by using just one finger. JKL is the purple block on the right. Start keyboarding by using a mouse or a touchscreen. Really? Yes! These are some of our new and different ideas to teach typing. Not to brag, but the results have been phenomenal. Want to learn more? Keep on reading then...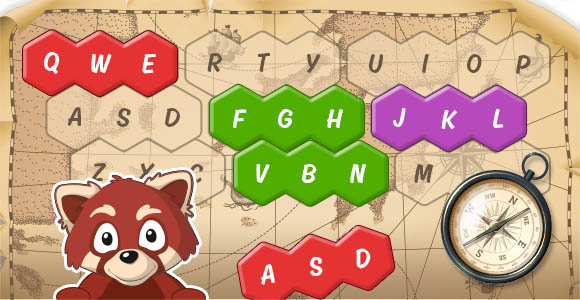 Playing TypeTastic games and moving up the levels is a lot of fun. In fact, it's so exciting that the students don't realize that they're actually on a carefully crafted learning path where each step has a clear, pedagogical goal. Eventually the path, consisting of multiple steps, leads into fluent typing. This post will focus on the first chapter, which is mapping out the keyboard...

Ad-free Edition for Schools
Our mission is to bring TypeTastic available for everyone. That's why TypeTastic.com is free with Coppa compliant ads. However, we know that many teachers prefer to go ad-free, so we are happy to announce our new Ad-Free Edition for Schools.
By signing up, you will get a full access to our Ad-Free Edition for Schools free of charge! Read more about the Ad-Free School Edition and other advanced features we're developing.

Sign up now!
Let's Build Something Amazing!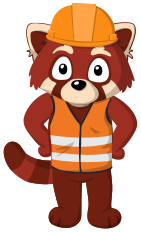 You perhaps noticed that we are in early stages of our exciting journey. The first and third chapters went alive in March 2017 and the second chapter in August 2017.

But that's not it; there's going to be a bunch of exciting new features coming up, like teacher reports, an ability to save the results and more. We would love you to join the adventure of creating a new type of keyboarding!